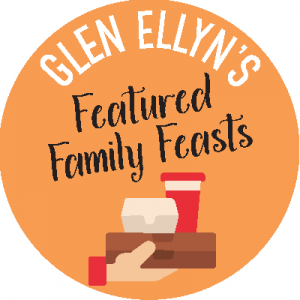 Disclaimer: See participating restaurants for details. Some restrictions may apply and prices are subject to change.
When:
February 1 - 28, 2021
Where:
Glen Ellyn & Chamber Restaurants
Attention Restaurants:
Glen Ellyn's Featured Family Feasts is a restaurant meal program that will offer a calendar of complete dinners from local restaurants that will feed a family of 4- 6. Each day of February will feature a different meal from a Glen Ellyn restaurant. The goal is to offer a convenient option for area families, expose residents to expanded dining options as well as create new business for local restaurants. A calendar will be published by the Chamber below.
This program will be partnering with the Glen Ellyn Food Pantry where residents can also drop off much-needed donations when they pick up their meal to help those who maybe experiencing food insecurity. A box will be dropped off and picked up by a Food Pantry volunteer for each meal.