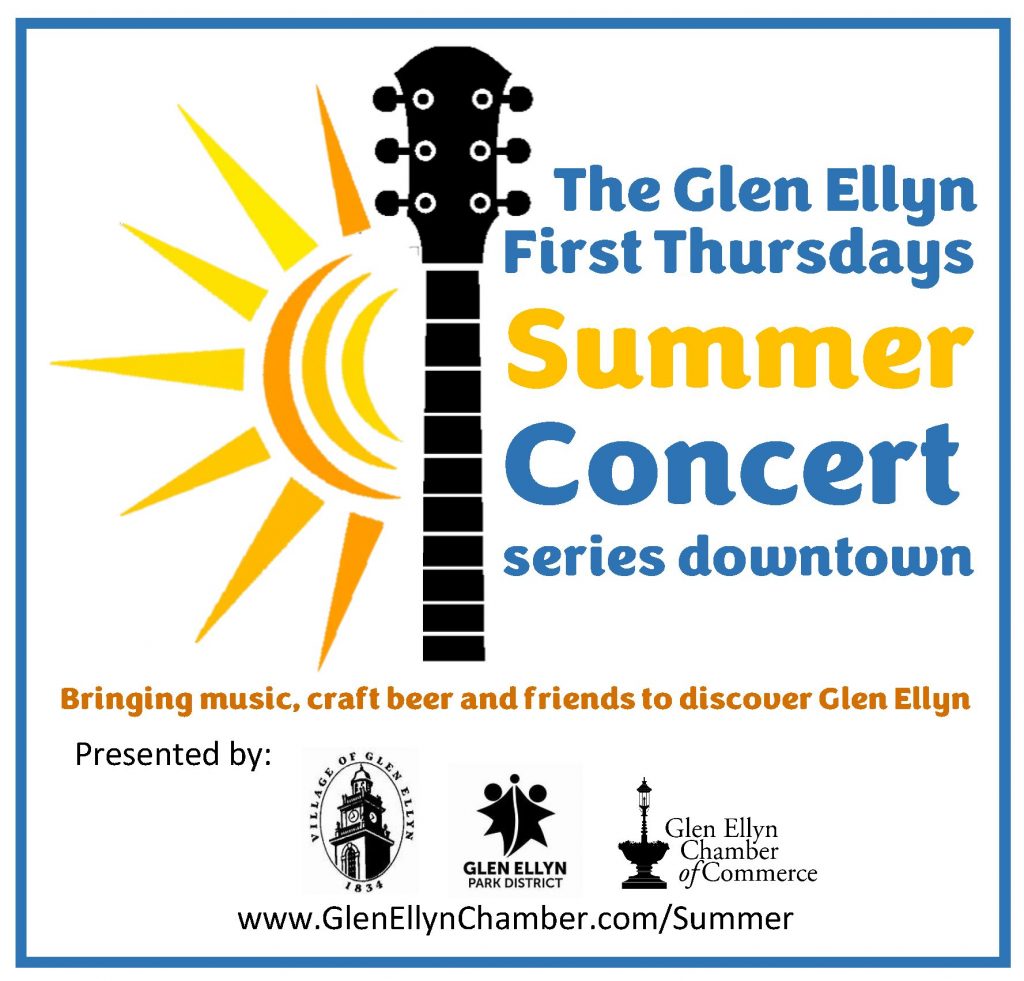 When:
First Thursday's June - September
June 2,  July 7,  August 4,  September 1
Where:
Downtown Glen Ellyn
Glenwood/Crescent Parking Lot
Hours:
5:00 - 9:00pm
Doors open at 5:00pm
Live Music Begins at 6:00pm
Event Description:
Replacing the Taste of Glen Ellyn in 2022, new, The Glen Ellyn Chamber of Commerce, The Village of Glen Ellyn and The Glen Ellyn Park District are excited to announce The Glen Ellyn First Thursdays Summer Concert Series Downtown.
The hope is to increase foot traffic to help our businesses during construction of residential developments and the current streetscape, by showcasing cocktails and menus from Glen Ellyn restaurants, and outside storefront shopping.
The Summer Concert Series will take place 5:00-9:00pm in the evenings of the first Thursday of each month in the east section of the Glenwood/Crescent parking lot. Here you will hear the best bands in all Chicago, drink local craft beer from Two Hound Red, dine from local eateries and support local non-profits.
The summer concert series is replacing the Taste of Glen Ellyn for the summer of 2022.
Event Presented By:

JUNE 2
JULY 7
AUGUST 4
SEPTEMBER 1
6:00 - 7:15pm

 Serendipity 

7:30 - 9:00pm

 7th Heaven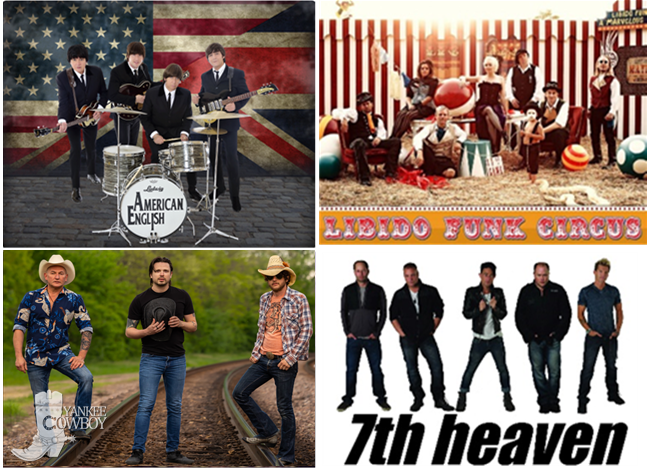 Discover What Glen Ellyn Has To Offer
Explore the quaint streets of Glen Ellyn from our diverse and award winning menus, creative craft cocktails, wine bar and brewery to our curated boutiques and one of a kind shops. Experience all Glen Ellyn has to offer including local artist, beautiful flowers and live entertainments. 
For a list of dining experiences, best shops, specialty cocktails, flower pot map and more visit
Thank You to Our Sponsors