Thank you to everyone who attending the 2020 Glen Ellyn Community Awards. Voting for 2021 will open November 30
When:
Tuesday February 11, 2020
5:00pm – 8:00pm
Where:
The Abbington Distinctive Banquets
3 South 002 Route 53, Glen Ellyn
Details:
5:00 pm Reception & Cash Bar
6:00 pm Dinner & Awards
Cost:
$40 per person
$300 Table of 8
Event Description:
The Glen Ellyn Community Awards is a chance for the community to say THANK YOU to all the hard working public servants, teachers who are educating our children, employees who give 100%, storefronts that go the extra mile in customer service and all the amazing residents, both young and young at heart, who volunteer so much of their time and talents to make Glen Ellyn a wonderful community to live, learn, work, dine, shop & play for all.  
Business
Non-Profit of the Year
Restaurant of the Year
Retail Business of the Year
Service Industry Business of the Year
Civic
D41 Educator of the Year
D87 Educator of the Year
D89 Educator of the Year
Firefighter of the Year
Library Employee of the Year
Park District Volunteer of the Year
Police Officer of the Year
Village Employee of the Year
Service
Stuart S. Stone Citizen of the Year
Paul Herwaldt Senior Citizen of the Year
Youth of the Year
Dawn Bishop will play during the reception from 5:00 - 6:00pm. Dawn Bishop's outstanding reputation as a diversified solo and ensemble harpist has established her as a highly sought after freelance musician in the Chicago area. From intimate to grand scale celebrations, Dawn gracefully provides entertainment for private and corporate events. While performing for the Drake Hotel Dawn has refined the art of entertaining world famous guests during Afternoon Tea, and this elegance is conveyed through each of her performances. Visit facebook Dawn Bishop – Harpist for performance updates.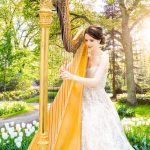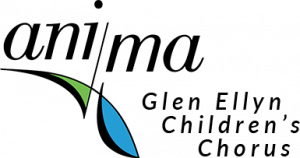 Anima Glen Ellyn Children's Chorus will perform at 6:30pm. They are a world class youth organization renowned for their quality of choral education and performance it provides to young people from Kindergarten through High School.
The Citizen of the Year award was renamed after the 2016 award recipient Stuart S. Stone, in his honor. This award is given each year to a Glen Ellyn resident. It recognizes individuals who best represent the spirit of volunteer service to the community and who have made a continuing positive impact on the quality of life in Glen Ellyn.
1963 Bill Galligan
1964 Phillip Gentry
1965 Dean Stokes
1966 George Winchell
1967 Woody Webb
1968 Jim Hill
1969 Lee Hesterman
1970 Mike Heroux
1971 Frank Wiedner
1972 Maxine Hansen
1973 Tom Lawson
1974 Connie Zimmerman
1975 Stuart S. Stone
1976 Fred Leonard
1977 Dean Olsen
1978 Mike Formento
1979 Joann Seaway
1980 Joe D'Agostino
1981 Larry Young
1982 Jane Rio
1983 Jim Bourke
1984 Steve Kennedy
1985 Frank Reno
1986 Mick & Ginny Ramsey
1987 Mike Formento
1988 Carolyn & Jay Strayer
1989 Jan & Steven Langford
1990 Tom Voltaggio
1991 Dick & Sue Zinkel
1992 Keith Schoen
1993 Phyllis Renfro
1994 Bob & Mary Luginbill
1995 Pat O'Brien
1996 C. George & Vivian Ball
1997 John Demling
1998 Bob Wahlgren
1999 Judy Higby
2003 Ron Leonard
2004 Alex Demos
2008 Dan Anderson
2009 Elizabeth Anderson
2010 Karen Evans
2011 Ruth & Keith Wright
2012 Paul Sivak
2013 Phillip Hartweg
2014 Jim Rasins
2015 Lee Marks
2016 Stuart S. Stone
2017 Gilda Ross
2018 Joyce Hothan
2019 Megan Lowrie