Welcome to the Glen Ellyn Chamber of Commerce. The Glen Ellyn Chamber is a voluntary organization of individuals and businesses that work together for the betterment of the business and civic interests of the community.
Founded in 1933 the Chamber is a not for profit organization "501c (6)" that is wholly funded by membership dues and events. Chamber membership can help your business stay informed, reduce operating costs and be more visible in the community.
Take a moment to review the many benefits available to you as a member of the Glen Ellyn Chamber of Commerce. If you're ready to join, visit our Join the Chamber page to sign up online, or download a Membership Application today!
Glen Ellyn Community Guide:
The Chamber's Community Guide is distributed to all single family households in Glen Ellyn. It contains information about each Chamber business, the community, the Village and county information plus a map of downtown.
Chamber Website:
The Chamber website is a convenient way for customers to find your business. The website offers the opportunity to have an enhanced business listing, provides a link directly to your business website, offers hot deals, job postings and much more.
Welcome Bag Program:
The Glen Ellyn Chamber offers a Welcome Bag program that allows businesses to place a promotional item or literature that is in a reusable bag. The Welcome bag is distributed to new residents who move into Glen Ellyn. These bags can be picked up at the Village of Glen Ellyn or the Chamber Office.
Glen Ellyn Chamber Gift Certificate Program:
The Chamber provides gift certificates which are available for purchase by residents, and other businesses, that may be used at Chamber member's businesses throughout Glen Ellyn.
These popular Gift Certificates are redeemable at Glen Ellyn Chamber member businesses.  Our annual sales of Gift Checks which averages about $60,000 a year which helps to encourage folks to shop and dine locally. Gift Certificates are sold at the Glen Ellyn Public Library, Stacy Gift Shop and the Chamber office.
Advertising Opportunities: 
Member of the Week  Exclusive Tuesday promoton of your business flyer or information.  Call the office to schedule!
Chamber Chat  video / interview to promote your business on various social media platforms.
Business sponsorships are available for Chamber programs and community events
Ribbon Cutting or an Anniversary Ceremony celebration
Display your business cards or brochures in the Chamber office
Advertise your business in a dedicated Member to Member Newsletter sent to all members.  Third Wednesday of every month.  Submit your flyer by third Monday of every month.
Chamber Website advertising is available to members
Sponsor a Chamber monthly meeting.
MANY, MANY GREAT OPPORTUNITIES - Call office 630-469-0907 to make a plan.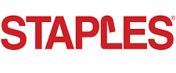 Exclusive discounts in store at your local Staples. As a Chamber member you qualify for
10% off your in-store purchase of regularly priced items
• Safety essentials like face masks, sanitizer and more
• Office supplies like paper, ink and toner and more
• Remote furniture like chairs, desks and more
20% off your in-store Print & Marketing Services order
• Floor decals, signs and posters
• Indoor and outdoor banners
• Disposable menus and more
Member to Member Discounts:
As a Chamber member, your business may offer a discount to your fellow members for a mutually beneficial partnership.
Social Media:
The Chamber is on Facebook, Instagram and Twitter; announcing events, job postings and special hot deals.
Events Calendar: 
Business events may be announced on the website calendar.
Referrals:
Referrals from Chamber office, via email and phone calls to your business.
Monthly Meetings:
The Chamber hosts educational meetings on various topics including social media and 'tech' news.
Job Postings:
List openings on the Chamber website.
If you're ready to join, visit our Join the Chamber page to sign up online,
or download a Membership Application today!