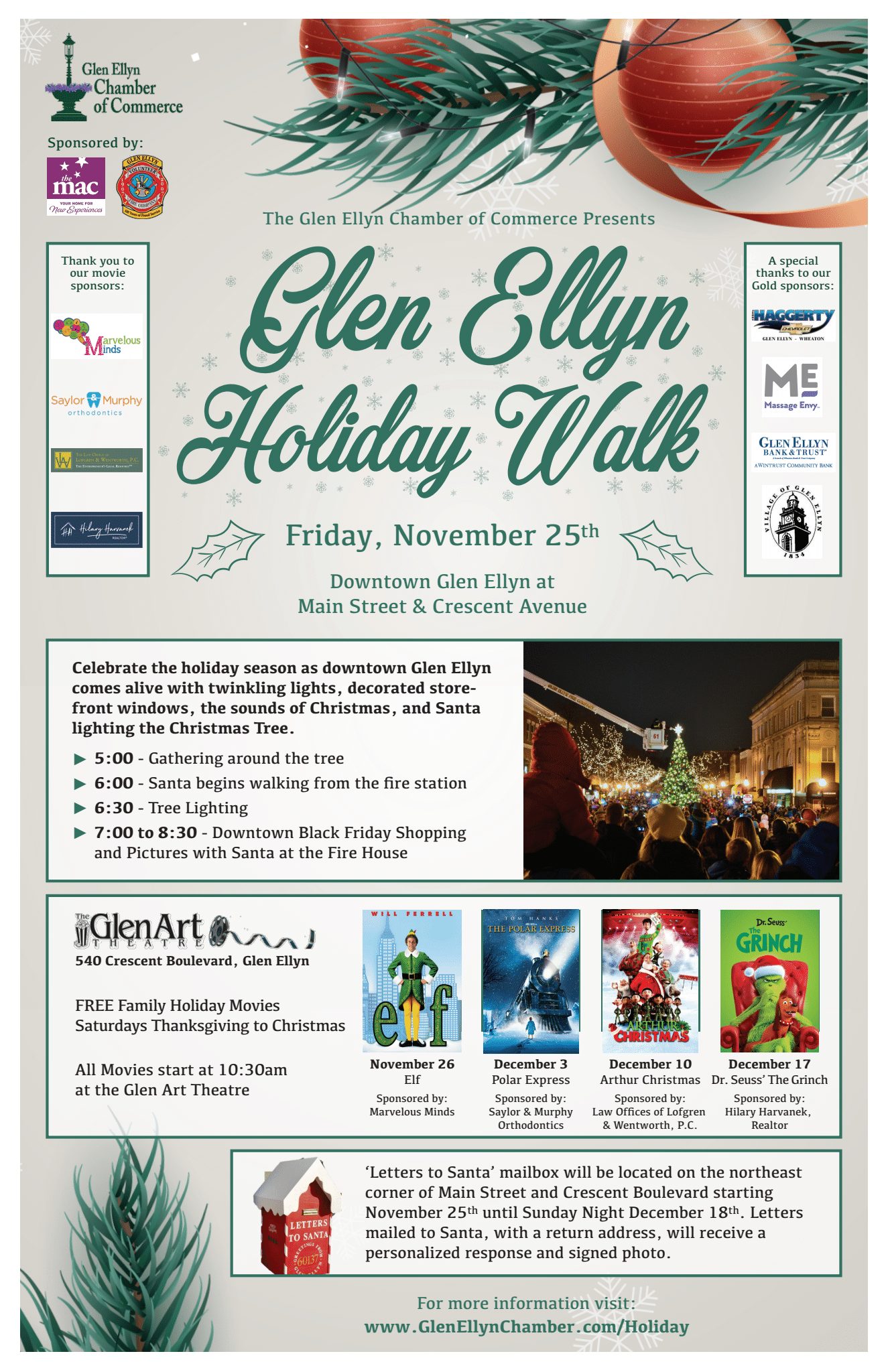 Free Family Holiday Movies
When:
Saturdays November 26-December 17
10:30am
Where:
Glen Art Theatre
540 Crescent Blvd., Glen Ellyn
Details:
November 26, 2022 - Elf
Sponsored by: Marvelous Minds
December 3, 2022  - Polar Express
Sponsored by: Saylor & Murphy Orthodontics
December 10, 2022 - Arthur Christmas              
Sponsored by: The Law Offices of Lofgren & Wentworth P.C.
December 17, 2022 -  The Dr. Seuss Grinch
Sponsored by: Hilary Harvanek, Realtor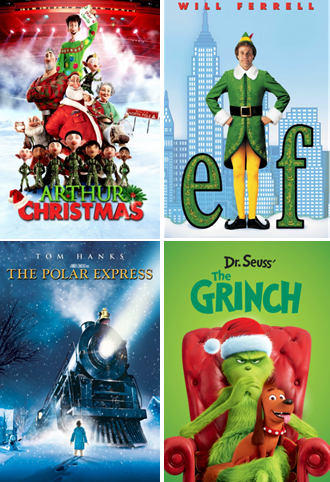 Thank You to Our Sponsors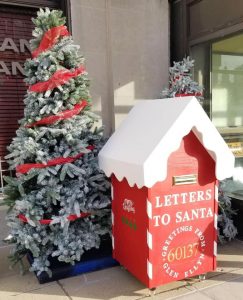 Located on the N/E corner of Main St. & Crescent Blvd.
Provided by Glen Ellyn Chamber of Commerce
Sponsored by Village of Glen Ellyn
November 25th, 2022, Glen Ellyn's very own Letters to Santa mailbox will return on the northeast corner of Main Street and Crescent Boulevard. Children seeking to send their Christmas wishes to Santa Claus may drop them off at Glen Ellyn's very own Letters to Santa mailbox.
Letters "mailed" by Sunday, December 18 will receive a response from Santa, along with a signed photo, thanks to a special arrangement the Glen Ellyn Chamber of Commerce. Please make sure letters include a return address so that Santa can reply. The mailbox will return to the North Pole on Monday, December 19 until next Christmas!
2022 Holiday Windows "A Storybook Christmas"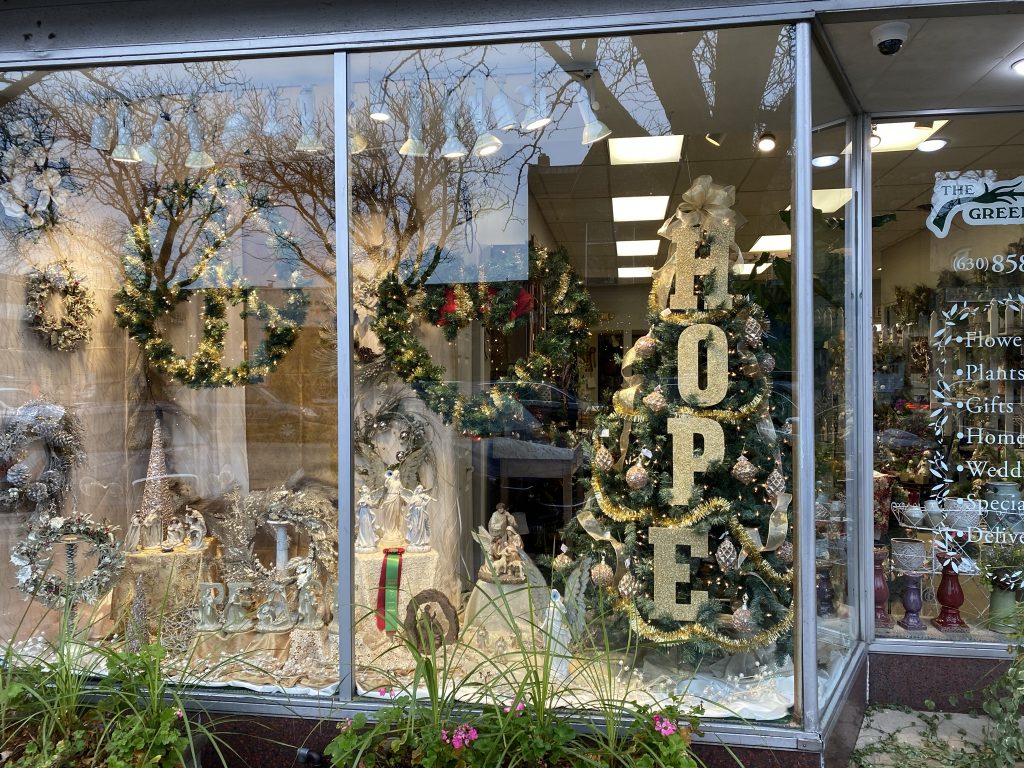 Who has the most decorated windows? Come and view the Holiday Windows in Downtown Glen Ellyn. The 2022 Window Theme is "A Storybook Christmas."
Attention Storefronts
Windows will be judged on Wednesday, November 23.
The categories:
Best Overall
Best Interpretation of Theme
Best Representation of Business
Best Children's Theme
3 X Honorable Mention
Glen Ellyn Polar Plaza Pop-Up Skating Rink
Polar Plaza Returning to the
Glenwood Crescent Parking Lot
Opening Thanksgiving Weekend
The Glen Ellyn Polar Plaza, pop-up skating rink, is scheduled to open by Thanksgiving. The 60 foot by 40 foot synthetic ice skating rink will be located in the Glenwood/Crescent Parking Lot.
The rink, which will accommodate a maximum of 50 skaters at a time, is free to residents and visitors to the area. Participants will be skating at their own risk and must bring their own ice skates as rentals will not be available on site.
Need a Gift for the Holiday?
Shopping in Glen Ellyn fosters a thriving, vibrant community for everyone to enjoy. Glen Ellyn Chamber Member Gift Certificates are perfect for the holidays.
Keep your holiday dollars spent in Glen Ellyn!
Celebrate the holidays by shopping at local retailers & eating from local restaurants. Shop Local!