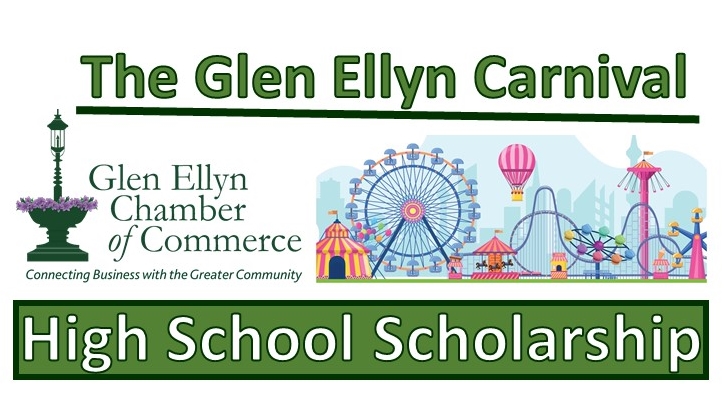 Glen Ellyn Carnival Creates High School Scholarships
Plus Community Grants to Local Non-Profit Organizations
Tilt-a-whirls, cotton candy and rock n' roll were just a few ways the Glen Ellyn Chamber of Commerce created a new scholarship program and funds for local non-profit community grants.
The Glen Ellyn Chamber is proud to announce a new scholarship dedicated to High School Seniors at Glenbard West and Glenbard South from proceeds of the Glen Ellyn Carnival in the amount of $10,000.
All High School Seniors are encouraged to apply through their local high school scholarship program provided through the D87 Naviance software.  Blind applications (omitting name, address & gender) will be provided from the schools to two dedicated Chamber Scholarship Committees comprised of Glen Ellyn Chamber of Commerce Members to award a total of $5,000 to student/s of each school.  Consideration of students' application will be on work ethic, volunteerism, and sense of community.
To apply: Glenbard West or South High School Seniors are to contact their consular for scholarship application.
admin@glenellynchamber.com
The 2022 Glen Ellyn Carnival created high school scholarships and community grants to local non-profit organization. The high school scholarships were awarded in May to deserving young recipients. At our Annual Chamber Steak Fry, September 13, the Chamber recognize the non-profit organizations who volunteered at our First Thursday Summer Concerts. The following organizations are: